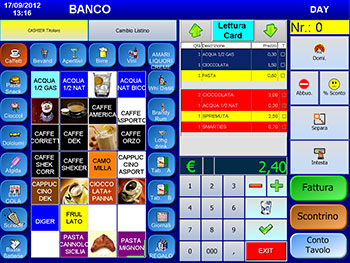 DEDICATED TO BAR AND CAFFÈ
ONETOUCH barIt is the right tool for your business. reduced cost for issuing the ticket in thermal paper through the recording of electronic journal electronic journal Cost control garantito.grazie to precise statistics sold daily and monthly along with control of the warehouse stock.

MANAGEMENT CONTROL AND ANALYSIS
Control of management, analysis of revenues and food cost. Control weekly receipts, monthly and period detail by time band.
Results are safe and tested at the counter or at tables, through the use of microchip cards, Ibutton Dallas, RFID and fingerprint,
for the opening of the case and to allow only certain operations to shift operators.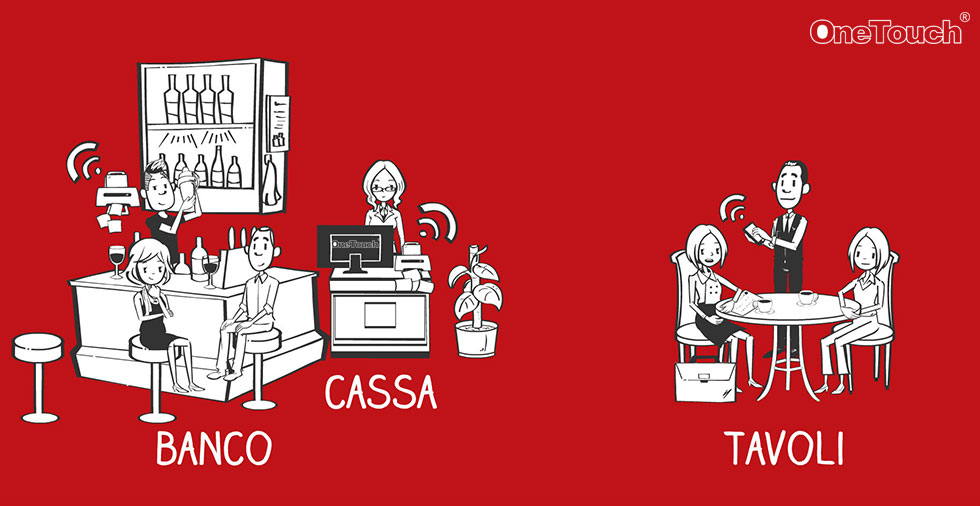 ONETOUCHbar you can also, customer loyalty,
with the release of a card RFID microchip, barcode fidelity or prepaid to climb,
maintaining an archive customer data with multiple indications statistics.

A very high level of customization,
allowing you to use only the features you need only turn to the Vs. cash operations,
avoiding confusion by simplifying and improving the look and feel of the screen masks.