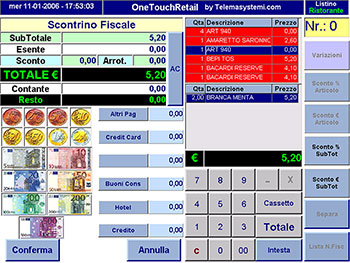 ONETOUCH retail you can manage simply type receipt documents, DDT sales, immediate invoices, credit notes, tax receipts, tax receipt invoices, internal documents for stock movement. The module comes with a cash Closing program with which to get the aggregation of all the day of operations for each cash point, with control of the coherence of these provisions with respect to collections, payments, deposits and withdrawals made.

CONTROL SIMPLE AND EFFECTIVE
With retail ONETOUCH you can manage the bar codes for products weighed by scales,
Printing front covers and barcodes articles on laser printer.
Warehouse control and inventory simple and effective.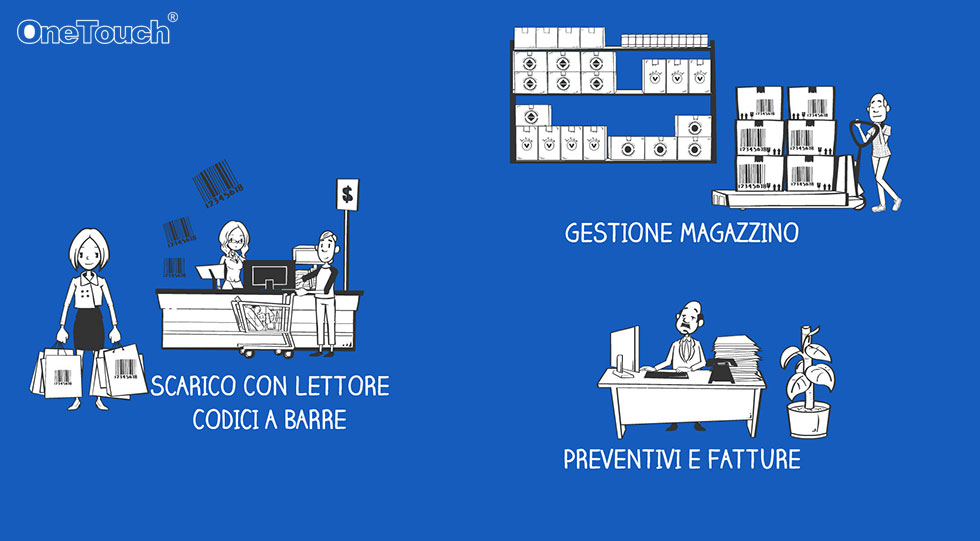 If you are looking for a management software, inventory and billing management for your business' commercial,
You find what you need! ONETOUCH retail and 'a professional management program,
comprehensive and easy.
Ideal for:
Company: ull warehouse management
Artisans: ability to manage budgets and services invoices
Shopping: discharge of the warehouse with barcode reader