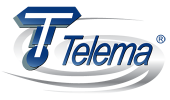 A SOFTWARE HOUSE HIGHLY SPECIALIZED IN TECHNOLOGY
DEDICATED TO THE SECTOR FOOD AND HOSPITALITY
FOR OVER 25 YEARS
We operate more than 25 years in the restaurant business,
hotels, entertainment and retail regard to the mechanized management
aimed at controlling and optimizing the service
as to improve quality and speed.
The highest customer satisfaction is the main purpose of our work
and the guiding principle of our corporate philosophy. The commitment towards our customers,
external (End Users) and Interior (Sellers), is reflected in staff development and in our suite software ONETOUCH eat.

WE HAVE A HEART OF YOUR BUSINESS,
WHY 'CHOOSE
We offer our customers, with our range of products, continuous information,
operation at the highest levels, control of warehouse stock for improved performance and analysis of revenues.
free updates, technical support and on-site hot-line complement the range of services available to customers
who love the all inclusive service.
Imagination, creativity, experience are the source of all our projects.
Put your trust in our services and products, they have been designed by your side
from those who care about your business.

Always a step ahead …, always looking for new hardware and software technologies,
to give existing customers and to new ones, the best of the features of the software potential.
Always new modules that will seize the nuances necessary to every manager,
to get a real benefit from the use of these systems, it is still far from what should be the live motive, use:
revenue, control of operators and the warehouse.
The guarantee offered by our software and services is to satisfy and reassure
even the most demanding customers

As a parent, we have a duty to be constantly looking for new solutions and new ideas,
for our customers and for our partners.
In contrast, almost all of resellers and other software,
love always, follow a road ns, ns thoughts and our personal vision of a market,
that of 'IT (systems for managing hotel and restaurant bar) over the last 10 years
followed alone and increasingly the approval rules and globalization,
in the name of sales and distribution of products for the hardware industry. Know-how,
passion, skills, thousands of references, history and innovation, education, the best level of care services, do not seem to count more !.
25 years ago without some reference and verified not sold even a pin,
It is now expected to buy into a market, a management software, which above all, in a certain size rooms,
It must always be customized and followed in detail.
All of this and our work for two decades, has paved the way for "mercenaries" of the sale and software houses,
who in order to "place" a license are willing to give it away.
FOR ALL THIS, and FOR OTHER REASONS, travel counter, still thinking,
that everything can still change.
It's up to us, pioneers in Sardinia of touchscreen systems and radiofrequency to restaurants,
to understand the importance of the competence, the study, the passion for this job and the post-sales training.
PROUD OF MORE THAN 25 YEARS OF HISTORY
"in Cagliari in Sardinia it was founded Telema snc"
the first software company to bring in Sardinia comande the innovative system in barcode
after two years of analysis and testing software comes Onetouch

beginning of the development and study of radio frequency Orderman
always first to bring the innovative infrared comande

in a well-known of the Pula coast restaurant installs the first innovative system Telema
Presentation of the first management comande Onetouch with handheld mobile for professional catering called "Orderman LEO" a success !!

presentation and integration to the suite of radio frequency Orderman DON and wireless HP
because of the important developments and growth of Telema turnover turns into SRL

reached the milestone of 800 active licenses throughout Italy thanks to 10 specialist dealers and direct agencies in Piedmont
partner Gold Orderman italia e abbandono definitivo della tecnologia Home wifi per la comanda risultata non affidabile e non professionale e adeguata alla mission Telema che prevede qualità , eccellenza e affidabilità.
presentata la nuova generazione dei palmari touch: Orderman Max include stampante da cintura e Onetouch.eat v.7

Orderman presents to the public the innovative handheld Orderman Sol; Sol +, based on .Net platform.
Telema and integrates its suite in version 8.7.4 with full layout Color "in mirror mode" with the cashier.
It becomes very easy to switch from cash to touch handheld because of the same color and configuration on the new handheld SOL
Over 1500 user licenses reached Orderman manufactures its own POS PC – Columbus 700, an innovative and unprecedented in the world of POS PC market! Telema first in Sardinia promotes the spread with great success.

integration of new Epson products of great quality and reliability
integration and partnership Aures Yuno touch cash point and Helmac scales for direct debit table weight

Every day, more than 1,000 restaurants throughout Italy working with Onetouch software by Telema

begins the study and development of the new product platform Telema W10 IOS Android: OneUp
integration suites in the new protocol without Orderman OMB4 competitors and new Orderman7
Onetouch software integrates the newest and technological Columbus800 in 12 "size and 15", the successor to the 700 with a new design, was born with a future superstar and outstanding performance.
He reaches the milestone of 2000 specialized license in the management of the restaurant and cafeteria of excellence.

Telema a success story made in Sardinia.